DISTRICT-14 YOUTH THEATRE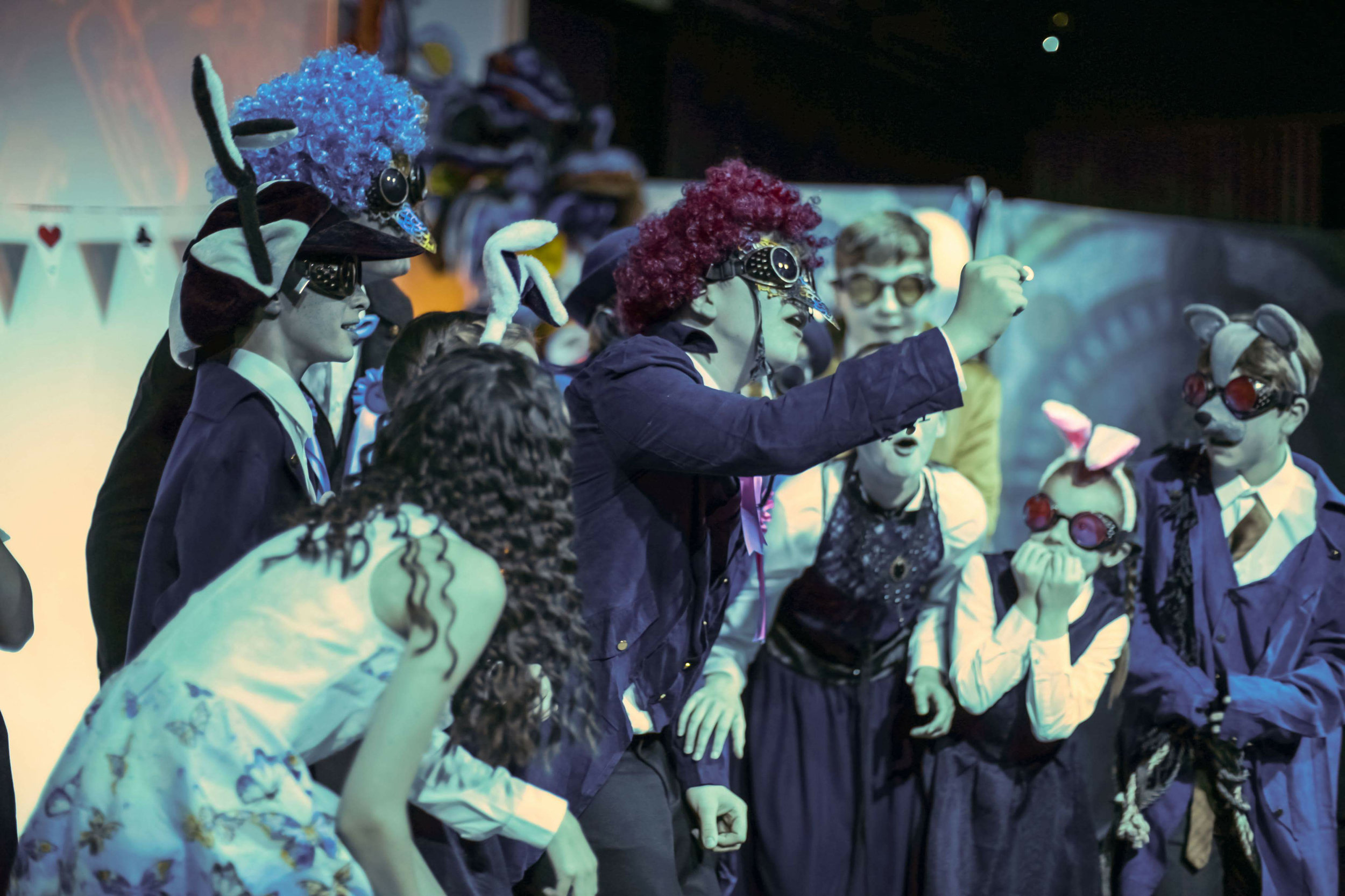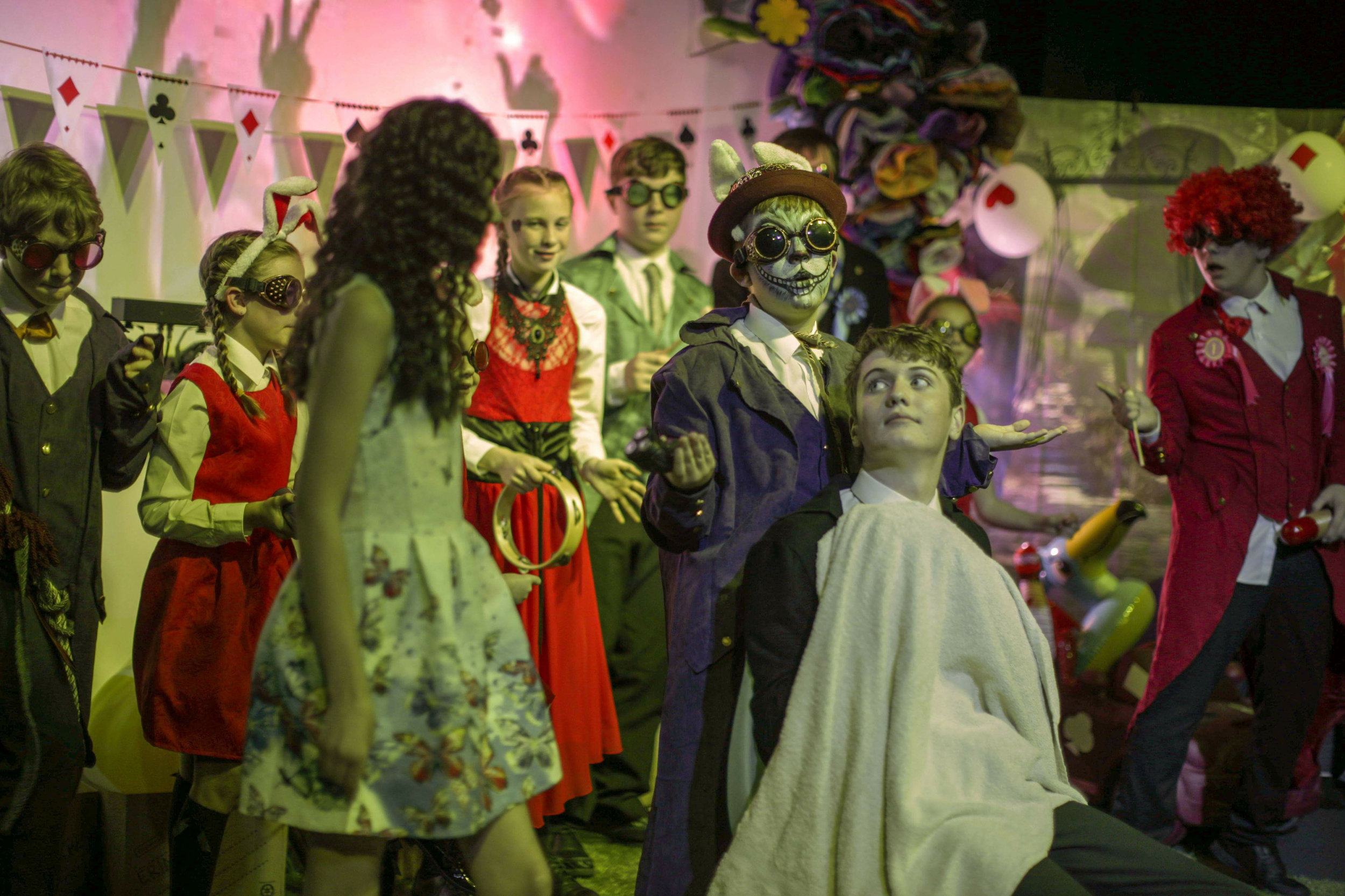 District-14 Youth Theatre was established in June 2016 when we started drama workshops from Gresford Trust Memorial Hall. Following our debut performance, an adaptation of John Wyndham's novel, 'The Chrysalids', we moved to the atmospheric ROC2 Studios in Borras where we rehearsed our second major production, Lewis Carrolls' 'Alice in Wonderland.' After two sell-out evenings at Tŷ Pawb in September 2018, we waved, with a heavy heart, goodbye to ROC2 Studios and said hello to weekly workshops in the performance space at Tŷ Pawb. Located centrally, we are now in a position to attract many more young people than we were previously able to.
Our Youth Theatre is split into two age groups, currently attracting 35-40 young people from across Wrexham.
Our overriding aim is to provide local youngsters with opportunities to develop a wide range of life skills through drama: self-esteem; creative problem solving; self- and social awareness, empathy, thinking skills, resourcefulness and imagination.
We are committed to producing one major theatrical production per year. In between times, our students take part in drama workshops designed to develop skills and understanding of the world.
District-14 Youth Theatre is led by Andy Taylor-Edwards. Andy is a qualified Drama teacher from the University of Wales with 20 years experience of leading and teaching expressive arts to secondary school students. In mainstream schools, Andy secured excellent GCSE results through his outstanding relationships with young people, based on high expectations and constant support. On his appointment as Principal of a large secondary academy, his commitment to the arts remained strong as he created a school culture with a strong creative heartbeat, thanks to significant curriculum coverage, a prolific extracurricular programme and the design of award-winning performance facilities. He has produced and directed many performances, including 'Jesus Christ Superstar', 'Moulin Rouge', 'The Chrysalids', 'Romeo & Juliet' and 'Alice in Wonderland'. Andy was also a key part of a BBC production team awarded a BAFTA for 'Best Teenage Documentary'. He is currently Director of The Learning Collective Group, who work with schools, charities, business and local communities on a range of arts and literacy projects.